In response to what's happening with COVID-19, I'm moving my classes to 'live' online sessions for this term, and the trials that I've done so far are just brilliant!

This course will run online on Tuesday evenings at 20:00 via Zoom, and you'll have access to a recording of the class for a week if you can't make it 'live'. It starts on 9 June 2020 and runs for 6 weeks, until 14 July 2020.
Overview
Every Woman is a 12 or six week education programme which focuses on pelvic floor, core strength, nutrition and women's wellness. It's the heartbeat of my business and is relevant to virtually all women. It's designed to bring you back home to your body, with your pelvic and core health at the centre of all we do. And as we all adjust to this new normal, I think now more than ever it's important to make some time to look after yourself and become stronger from the inside out.
This ground breaking approach to health and well-being is part of the unrivalled Holistic Core Restore® of which I am proud to be a Master Trainer.
How it works
Phase one
For the first six weeks you will attend weekly online sessions and focus on reconnecting with your pelvic floor and mastering the exercises, as well as learning about nutrition and wellness. Ahead of each session I'll send out a Zoom link, which you just click on at the scheduled time, and if you can't make it, don't worry as I'll also send a recording of the session which you'll be able to see for a week. A bit of equipment is required, such as exercise bands and pilates balls – however if you don't have these they're easily replaceable with things you have in the house!
A huge benefit of the group class is the peer support you receive. It's still tailored to you, the individual, but you get the benefit of tapping into the energy and experience of the group. You'll also check in with me and the group on Whats App every day, to keep you accountable and motivated. This is one of the main reasons I get results - because I make sure you do the work.
Phase two
If you opt for phase two, the following six weeks will move online and will focus on helping you integrate core and pelvic floor exercise into your everyday life.
The phase two online programme is optional but comes highly recommended by the course's founder – Jenny Burrell – and myself.
Who will benefit
Any woman who is intrigued to know more about her pelvic floor, core and overall health.
Those who experience leaking when they jump, run, sneeze or laugh.
Any woman looking for a modern and effective way to strengthen her core.
Those with a small tummy gap (rectus diastasis).
Women with a tight or overactive pelvic floor.
Women suffering from lower back pain.
Women who want a better looking belly but know it's an inside out job and need to go deeper and work smarter than just doing 'sit-ups'.
Women who are keen to learn the importance of food. Not only in the context of fat loss, but nourishing deep health.
Those who have seen a clinician about a low level prolapse and been told to 'do your pelvic floor exercises' as part of your management strategy.
The results
This course is all about you – the woman, the mum, the centre piece of your world. I can 100% guarantee that you will feel stronger both on the inside and out by committing yourself to working through this programme with me. I often receive comments that the course is about so much more than pelvic floor and the results are far reaching.
Your Instructor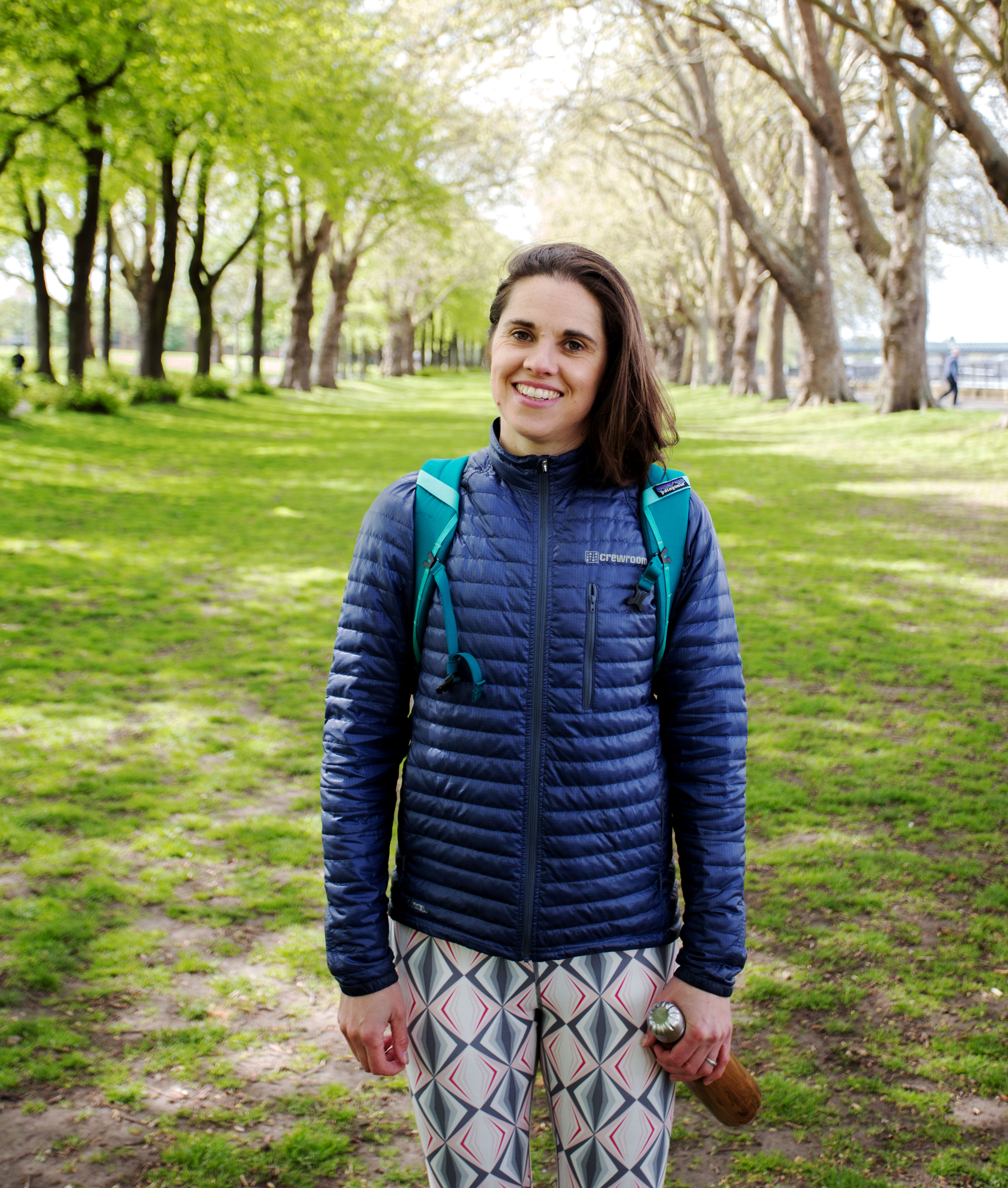 Baz has an MSc in Sports Science, Won World Championship Medals as part of the GB Rowing Team, been a PT for 10 years and is now a Mum of two young boys.
All this experience has set Baz up to know what it's like to be a woman who wants to be fit and healthy whilst being confused as to what to do and not do.
You're in very capable hands as she is a Master trainer for Holistic Core Restore®, which is the standout gold standard programme when it comes to Women's Health and Fitness.
Baz coaches women in a nurturing and progressive way – she looks at the whole picture in the belief that a solid foundation must be built to create a strong body inside and out.
Course Curriculum
Welcome
Available in days
days after you enroll
Resources
Available in days
days after you enroll